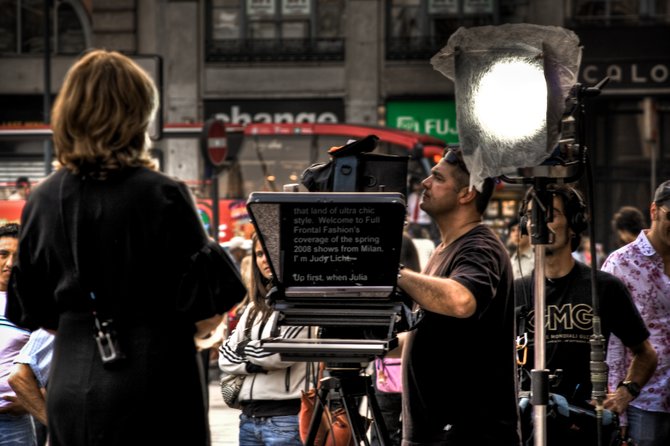 A modern teleprompter in action during a televised fashion show in Milan, Italy, in 2007. A Vermont man was an early contributor to the invention of the "autocue" device. Photo courtesy of Paolo Margari.
Stories this photo appears in:

Vermont man contributed to development of T.V.'s memory crutch
The word teleprompter conjures up local T.V. news anchors emoting behind a studio desk, Lucy and Desi magically reading through their sitcom lines in front of cameras during the 1950s, and President Obama deftly orating well-spun political sentences during another inauguration address.