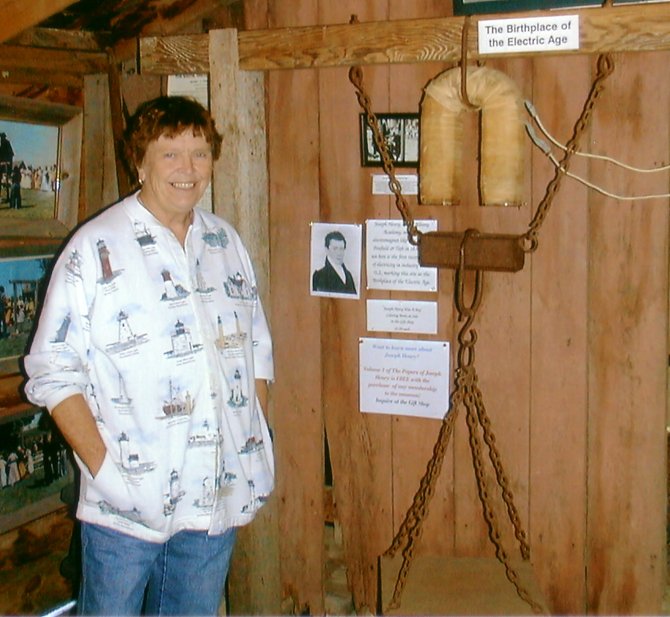 Joan Hundson, of the Penfield Museum in Crown Point, N.Y., stands beside the 1833 electromagnet used by Thomas Davenport in his electrical experiments in Brandon.

Stories this photo appears in:

D.C. motor inventor lived in Brandon
Step aside Thomas Edison and Nikola Tesla. A Vermont blacksmith pioneered the use of electricity during the 1830s, four decades before inventors Edison and Tesla began experimenting with electricity for commercial and home applications.