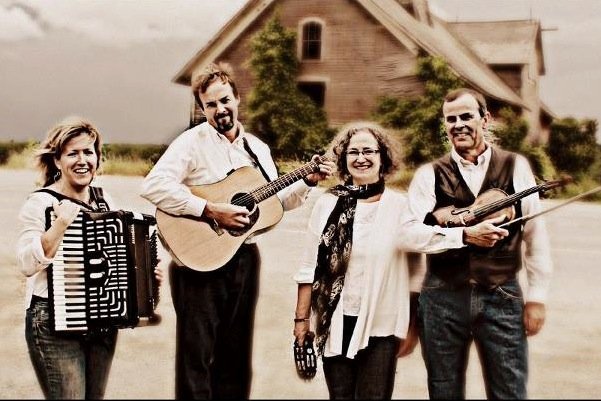 Folk band Zephyr will perform in Shoreham, Feb. 9. Band members are Matthew Dickerson, Susan Nop, Kathleen Smith, and Dutton Smith.
Stories this photo appears in:

Shoreham's Friends of the Platt Memorial library will host a Benefit Concert and Maple Dessert Contest on Saturday, Feb. 9, from 6:30 to 8:30 p.m. Music will be performed by the Addison County folk group Zephyr.