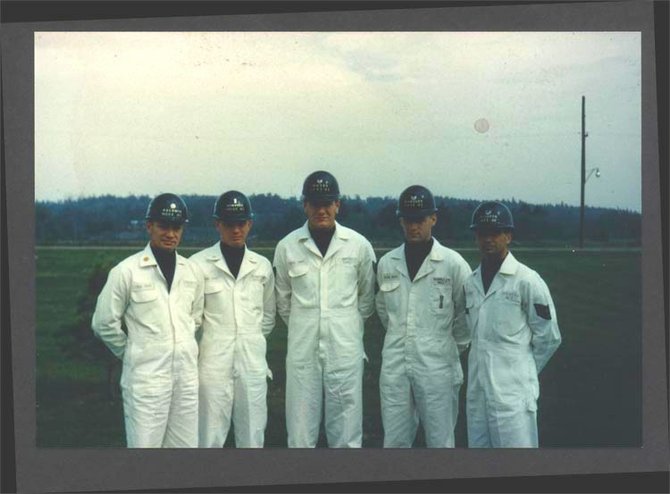 The launch crew of the U.S. Air Force's 556th Strategic Missile Squadron Silo 2 in Alburg, Vt., in 1964. Photo courtesy of the Town of Alburg.
Stories this photo appears in:

During the Cold War-era of the 1960s, Vermont had the dubious honor of hosting two of the U.S. Air Force's Atlas ICBM nuclear-attack missile sites. These concrete and steel silos were placed deep underground. Each silo site contained a nuclear-tipped Atlas rocket that, when targeted and launched, could wipe out a city the size of Moscow in a matter of moments.