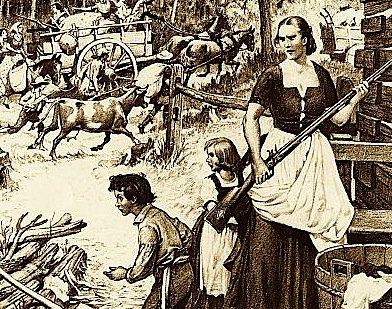 A Vermont Historical Society painting depicting Ann Story and her family defending her Salisbury homestead during the early 1780s. Art courtesy of Vermont Historical Society
Stories this photo appears in:

Ann Story was an 18th century heroine who cast a long shadow across Vermont's landscape. Pioneer woman, wife, mother, horsebreaker, farmer, expert shooter, hunter, trapper, rebel spy and Indian fighter, Story was an all-American woman with the intelligence, courage, and stamina of a modern action hero.